Sir Grout of Atlanta Proud to Receive the Angie's List Super Service Award for Two Years Running
The hard surface restoration company ranked in the top 5% of Atlanta, Georgia service companies for outstanding service and high quality performance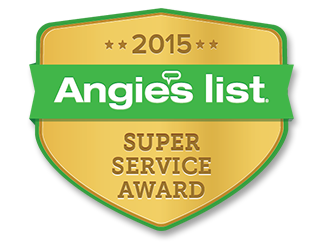 Atlanta, GA - (PRWEB – 01/28/2016 1:00 PM EST) Sir Grout Atlanta, the leading hard surface restoration and
tile cleaning company in Atlanta
, was recently honored by Angie's List with the Super Service Award for the second year in a row. The Super Service Award is only given to companies who achieve the highest levels of customer service and customer appreciation.
"We are so proud to be included on this exclusive list of customer service oriented companies. Our team strives to achieve this honor every year, and we're very happy to be recognized by Angie's List for the second time," stated Jeff Miller, owner of Sir Grout Atlanta.
To be honored with this impressive award, a company must have an immaculate record for customer service. Angie's List Super Service Award 2015 winners have met strict eligibility requirements, which include an "A" rating in overall grade, recent grade, and review period grade. Not only that, but the company must be in good standing with Angie's List, pass a background check and abide by Angie's List operational guidelines.
"Only about 5 percent of the hard surface restoration companies in Atlanta, Georgia, have performed so consistently well enough to earn our Super Service Award," said Angie's List Founder Angie Hicks. "It's a really high standard."
Sir Grout Atlanta ranked in the top fifth percentile in their category. A company's merit is based entirely on the ratings, testimonials, and reviews from customers who use the service. Even one bad rating can destroy company's standing and completely exclude it from the Super Service Award. Earning this award for two consecutive years is a sign of flawless service experience, and shows Sir Grout Atlanta to be well-known and respected by its patrons.
Service company ratings are updated daily on Angie's List. Companies are graded on an A through F scale in areas ranging from price to professionalism to punctuality. Sir Grout Atlanta's testimonials on Angie's List verify why this company was deserving of its Super Service Award. One such example was posted by Brent Y., from Atlanta, GA, a Sir Grout Atlanta customer who needed his grout restored. First, he gave an overview of the introduction to the company.
"Great experience overall. First I called to set up an appointment to get a quote. They were extremely responsive and were able to accommodate my schedule. Joe Bodnar, the GM, called me when he was on his way and he arrived on time. Joe spent about an hour with me explaining the entire process - the tools, techniques and time as well as the pros and cons to different approaches. He was extremely knowledgeable and friendly with a no-pressure approach. I also had 2 other companies come out and provide quotes. They were all within the same ballpark, but I really appreciated the approach Joe brought to the table."
Brent went on to describe the overall cleaning experience. "A lead technician, was sent out to perform the work. T.J. was on time, extremely professional and very detailed orientated. He even took the time to apply multiple grout colors on our floor to show my wife the difference! T.J. kept the work area neat, constantly cleaning up after himself as well as explaining what he was working on along the way. I really appreciated how he kept us informed with each step of the process... The job took exactly the amount of time Joe quoted and there were no surprises. The entire bathroom looks brand new! We plan on having T.J. clean and seal the tile and grout in our other bathrooms as well since it went so well."
In addition to winning the Super Service Award for two consecutive years, Sir Grout Atlanta has also attained many other honors for similar reasons since being established. Most recently, the Atlanta hard surface restoration experts were TrustDale Certified by investigative reporter Dale Cardwell. This award marked yet another acknowledgement for greater customer service and the company's preparedness to guarantee a certain level of service for every customer.
To contact or schedule an appointment, visit Sir Grout Atlanta online at
https://www.SirGroutAtlanta.com
or call
(678) 251-2140
.