Residential Maintenance
Grout, tile, and stone surfaces can suffer wear and tear when exposed to heavy foot traffic, water, and chemical cleaners. With a proper maintenance service, you can prevent stains and dirt buildup, restore your tile, grout, or stone, and keep your surfaces looking fantastic for as long as possible. Although Sir Grout Atlanta processes are designed to last and are easy to maintain, your tile, grout, and stone may require a periodic, deep maintenance plan to ensure that they remain in optimum condition. With our maintenance plans, we can help you prevent the most common problems that can damage your tile, grout, or stone: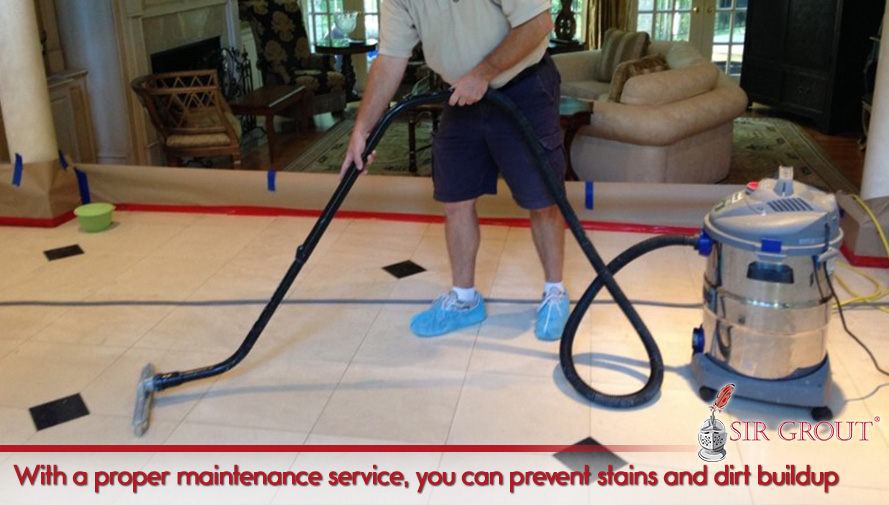 Efflorescence
If you see a white, powdery residue on your stone, it may be a sign of efflorescence. It's a clear indication of water damage. The sooner you catch it, the fewer repairs you'll have to do. Our professionals are experts at identifying efflorescence and will solve it with a
cleaning and sealing service
.
Etching
If your stone has dull spots, it's a sign that it has been exposed to acidic substances. Check the chemical cleaners you're using and make sure they are pH-neutral. Also, make sure to immediately wipe up any acidic substances (juice, wine, etc.) that are spilled on your stone surface. The stone honing and polishing process will depend on your type of stone. For example, if you have a marble stone, and it etches, it may need a
honing and polishing service
.
Recaulking
Caulk protects your surfaces from water damage. Old caulk should be replaced periodically, and the joints in your tub, sink, shower, or places where there is a change of plane, should be recaulked. You should consider
recaulking
at least once a year. With our maintenance service, you leave all the worrying to our team. We've got you covered.
Deep Cleaning and Sealing
Sometimes, homes can be in less-than-ideal condition. Excess dirt and humidity can damage your tile and stone surfaces. Even if you clean on a daily basis, it still may not be enough. With a deep cleaning and sealing service, our team will restore your tile or stone surface to its pristine condition.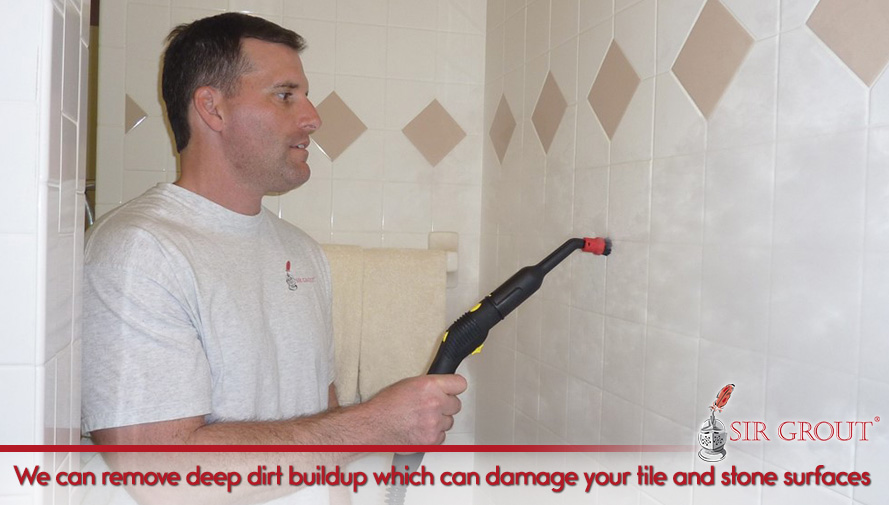 Grout Recoloring
If your grout is not sealed, dirt and debris may seep into its pores, which gives it that brownish color. Maybe you're just not satisfied with the grout's color. If so, the solution is a
grout recoloring service
.
Sir Grout offers a variety of maintenance options to residential clients, such as:
Grout and tile deep cleaning

Stone floor and wall cleaning and sealing

Granite and marble countertop cleaning and sealing

Marble, limestone, and travertine honing & polishing

Wood floor deep cleaning and buffing

Recaulking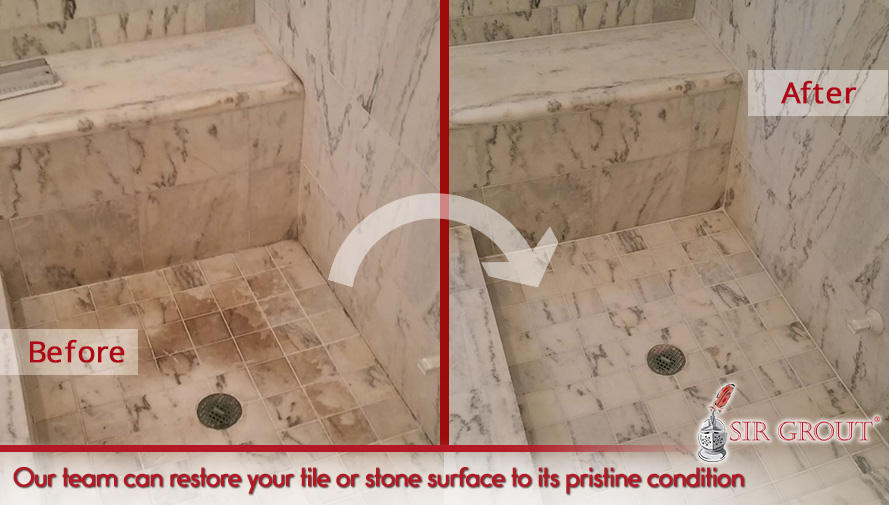 These services, among others, are also available to
commercial clients
.
Sir Grout is a leader in the hard surface restoration industry. Our flexible maintenance plans give you the option of monthly, quarterly, semi-annual and annual programs. Why not protect your tile, grout, and stone with a maintenance service to prevent costly repairs or renovations? Call us at
(678) 251-2140
or fill out the form on this page to contact us for a free evaluation today, and enjoy an unparalleled service!