Sir Grout of Atlanta Celebrates Third Successive Year Winning the Angie's List Super Service Award
The hard surface restoration company in Atlanta has been rewarded for their outstanding performance throughout 2016.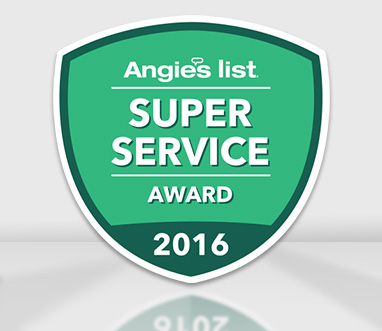 Atlanta, GA - (PR WEB – 02/10/2017 10:00 AM EST) - Sir Grout of Atlanta, the innovative leader in hard surface restoration services, is proud to receive the Angie's List Super Service Award for the third year in a row, a reputable distinction awarded by the namesake business review website. Since 2014, the Atlanta franchise has had the honor of being recognized by Angie's List as one of the best home improvement companies in the area.
Consumers across the United States trust the testimonials displayed on Angie's List, which are made by more than 10 million certified reviewers who grade key factors of a company, such as punctuality, service price, responsiveness, professionalism, and quality, from A to F. Only those companies who got A ratings in every aspect were eligible to receive this year's Super Service Award. "Only a fraction of the hard surface restoration companies in the Atlanta market were able to do it," stated Angie's List Founder, Angie Hicks.
"We feel honored to receive a distinction that is awarded by our clients; this encourages us to keep working hard and continue providing excellent services to all our customers," said Sir Grout of Atlanta's owner, Jeff Miller, who expressed his gratitude for the recognition from Angie's List.
Plenty of the testimonials on Angie's List and Sir Grout of Atlanta's website confirm why the hard surface restoration company deserved the award, like this review from a client who hired them for a
grout cleaning service in Atlanta
: "I used Sir Grout for two bathrooms in my home. I never dreamed the bathrooms would look new! I am so happy with the results of Sir Grout that I had to do a shout out on Facebook for them. If you have bathrooms that you think are hopeless, you have to call these guys. WOW!"
Sir Grout, which was founded in 2004 and started franchising in 2007, has been categorized as one of the best and strongest hard surface restoration companies in the United States by publications such as Entrepreneur's 2017 Franchise 500® annual ranking. Their services are currently offered in 15 different locations around the country, including Atlanta. Also, Sir Grout of Atlanta is a certified by TrustDALE and abides by their Make It Right Guarantee. Sir Grout of Atlanta's continuous success showcases their commitment to being one of the best hard surface restoration and tile cleaning companies in the area.
You can find out more about Sir Grout of Atlanta's hard surface restoration services by calling
(678) 251-2140
or visiting their website
www.sirgroutatlanta.com
.